Welcome, Visitor.
Subscribe to our RSS Feed
and consider adding this article/site to your favorite social bookmark site if you find it useful. Thank you!
Do you know you can Share windows mobile gps for Ipod Touch 4 through Bluetooth? If you don't like windows mobile maps use ipod touch 4 with IGO orTomTom. I have a windows mobile touch pro 2 device. And i use my touch pro 2 as Bluetooth gps for my ipod touch 4th gen. If you have any windows mobile device with gps functionality you can use gps 2 Bluetooth for apple ipod touch 4. Here are the steps to use windows mobile as gps for ipod touch 4:


Software and settings for Windows mobile device
1. You need to download free windows mobile gps software Gps2blue from the link bellow
http://users.skynet.be/hofinger/GPS2Blue.html#DOWNLOAD
Download the GPS2Blue.CAB or GPS2Blue.exe for windows mobile device. Install the ppc software gps 2 Bluetooth on your device.

2. Now Turn on Bluetooth on your windows mobile device. Now open GPS2Blue on your windows mobile device. And select your GPS port. For touch pro2 its COM4. Uncheck Tcp/Ip and tick BT.Also select Bluetooth port. For Touch pro2 its COM1. Now tap on on button. Your windows mobile will share GPS signal through Bluetooth. Look at the picture for details.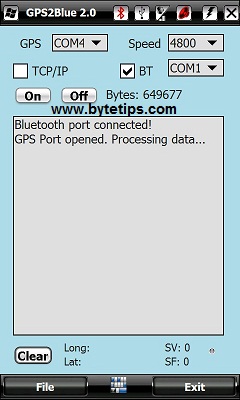 Software and settings for Ipod Touch 4
You need an jailbroken Ipod touch 4. Then open cydia. Search for roqyBT4 Download and install the package. Open roqyBT4 on your ipod or ipad. Turn on Bluetooth.It will search for Bluetooth device. Connect to your device. Make sure your Ipod touch 4 / Ipad is paired with Bluetooth devices. Connect to your device taping on it. Look at the picture below: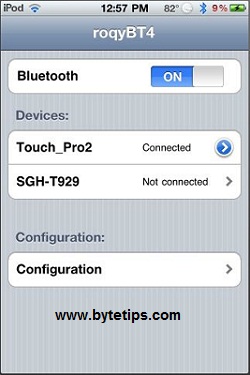 Look at the picture below You will see that its showing Gps data on roqyBT4.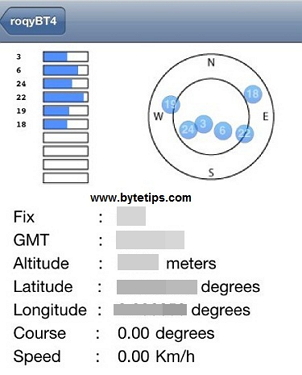 Now run any Navigation or GPS tracking APP on iPod touch with GPS. Have Fun. If you have any problem Let me know.