Welcome, Visitor.
Subscribe to our RSS Feed
and consider adding this article/site to your favorite social bookmark site if you find it useful. Thank you!
Hello everyone! Today i am going to share an excellent way to get Paid App from Appstore for free.If you don't believe me .. Then look at the picture below …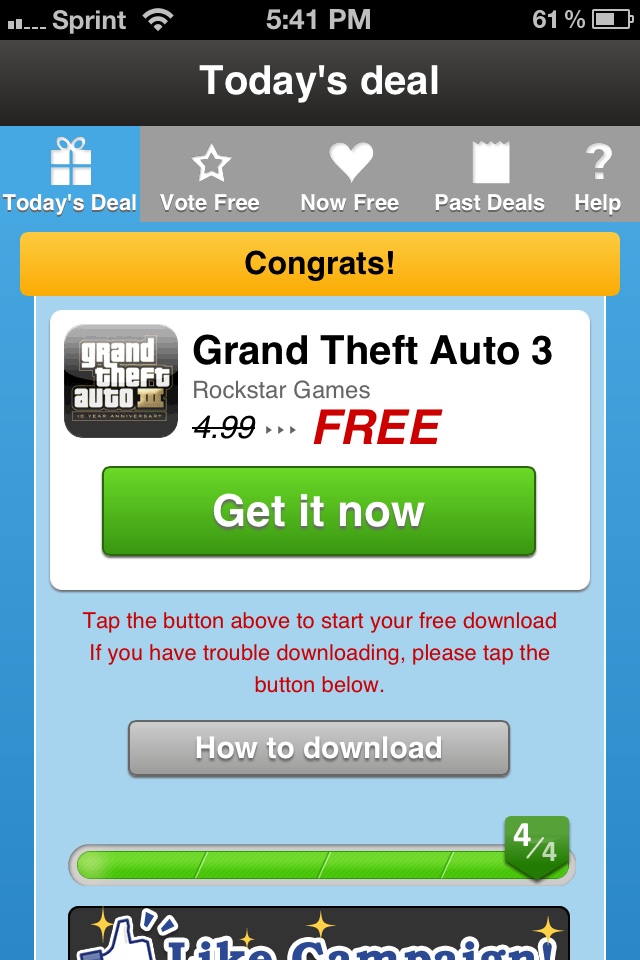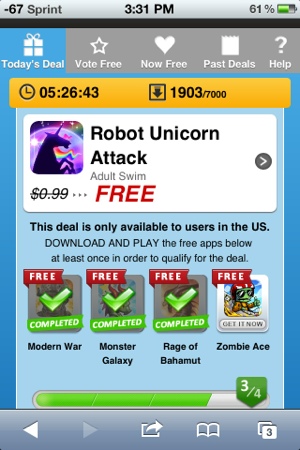 I got Grand theft Auto , Angry Birds Space, Cut the Rope And lots of Apps from appStore for free.
To get free app from Appstore, download a App named Freeappdaily from Appstore or copy paste this link
to your safari browser from your Apple device
http://itunes.apple.com/app/freeappdaily/id470044625?mt=8
1. Open the App connect using FaceBook.
2. Download the suggested free App to your Apple device from the daily Deal.
3. Open Those Apps… Play around And reload the App. You will See Get It Now Button.
4. Tap On It.. It will take you to the app store to Redeem a Code for that App.
That's all you will Get the Paid App For free. Enjoy and let me know If you need any help…