Welcome, Visitor.
Subscribe to our RSS Feed
and consider adding this article/site to your favorite social bookmark site if you find it useful. Thank you!
BitNami Application Stacks for MAC OS X is one of the best web development App in MAC OS X App store. If you use a MAC and looking for a solution like WampServer or Xampp. BitNami Application Stacks is one of the best web development environment out there. It allows you to develope web applications using PhpMyAdmin ,Apache2, PHP and a MySQL database. BitNami Application Stacks is available for different web applications such as bitnami wordpress, bitnami Drupal, Joomla and lots more. I use BitNami WordPress for my WordPress theme development.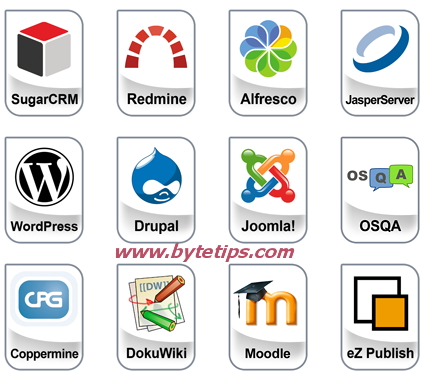 Mac Users only need to install MAMP Stack from Mac App store. And that's all.. no configuration needed. After that you can use it as a web server.Take a look at the pic below:

BitNami MAMP Stack makes the web development and deployment of PHP applications easy. It includes ready-to-run versions of Apache, MySQL, PHP and phpMyAdmin and required dependencies. And best of all BitNami MAMP Stack is distributed for free.
To get more details on BitNami Application Stacks go to link below:
BitNami Application Stacks :http://bitnami.org/stacks
For BitNami MAMP Stack : https://itunes.apple.com/us/app/mamp-stack/id571310406?mt=12