I was looking for a way to cheat Farmville. I managed to find farmville game cheats and Tricks so that I could plow, plant and harvest faster. You can also use Scrips to automate plow, plant and harvest.
Note & Update: Check latest cheats and autoplay tools for farmville. If you play mafia wars check here for  Mafia wars cheats and auto player.
Plow, plant and harvest faster on Farmville : Few days ago one of my friend sent me a trick to plow, plant and harvest faster. I know its so boring to plow and plant … specially when you have a big farm. Your character moves slowly while clicking. So here what you need to do for saving  your time..
1. After loading Farmville on facebook don't move your character.
2. Buy six hay bales and block your character like this picture.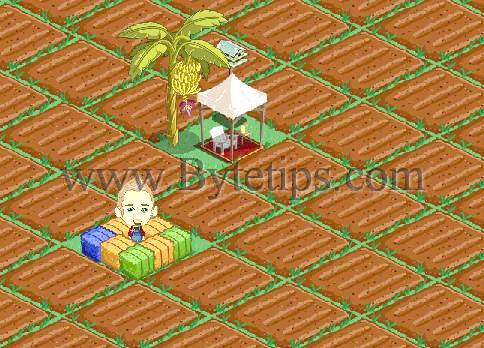 3. Now plant faster without moving you character…
Save your time and have fun with this little trick.