This tutorial will cover a Http Client server application GET/POST GUI Connection in Java. This is tutorial part two for creating the client side application. The goal of this tutorial is to create a GUI application that connects to web and shows addition of two numbers. Part one of this tutorial where we server side application can be found here: Http Client server application GET/POST . In this tutorial, I am using NetBeans IDE and Glassfish Server. Focus of this application are following:
Create user Interface for GUI using netbean
Connect Java GUI application that can take input from webserver
Create a new Java application from File > New Project > Java and select Java application. Then click Next and type in Project name. Please unchecked Create main class.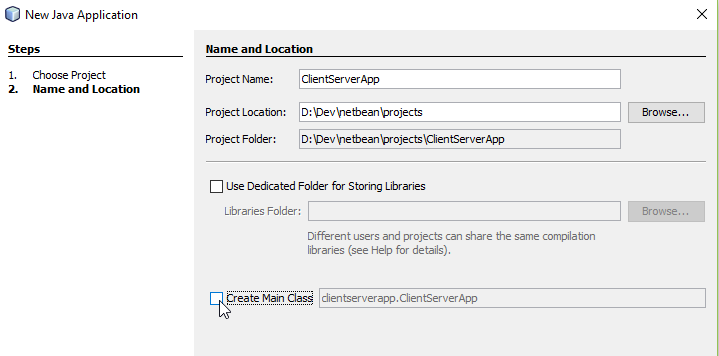 You will see that a new Java application project have been created. Do a right-click on default Package and click on New > JFrame Form. Now provide class name as ClientServerApp and Package name as com.serverapp . Click on finish.