Welcome, Visitor.
Subscribe to our RSS Feed
and consider adding this article/site to your favorite social bookmark site if you find it useful. Thank you!
Quick Update : You may have noticed that Google Adsense added a new tab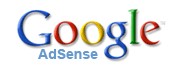 named AdSense for domains inside your AdSense Setup tab. If you have a domain with no content you can add Google Adsense on that domain. Instead of an "under construction" page or 404 error on domain with no content, AdSense for domains provides links, search results, advertisements and other content. Now you can earn some extra revenue from you unused domains.To know more info about AdSense for domains visit Google's official link AdSense for Domains
If you want to setup Google adsense on your parked domains plz follow this this link to find complete information with image: How to setup Adsense for domains?