Welcome, Visitor.
Subscribe to our RSS Feed
and consider adding this article/site to your favorite social bookmark site if you find it useful. Thank you!
In this short tutorial i am going to show How to use your windows mobile pocket pc as GPS device for Laptop, Pc or Bluetooth device like ipod touch. At first You need to Download a software named GPSgate from the website below
http://gpsgate.com/download
Download Free GpsGate Client for Windows & download GpsGate Client for Pocket PC and Windows Mobile. Then Follow the rest of the tutorial..
1. Install PPC GPSgate Client. Start it and it will show Gpsgate setup wizard for ppc device. select all check-box tap on ok. It will search and show you a message about your GPS port use that GPS port. In my case it was COM4.On the input tab it will show like the picture below: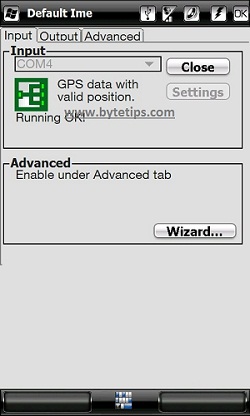 Now Tap on Output Tab and select Acrivesync (for sharing gps for pc use) or Bluetooth server (for sharing using bluetooth). Then follow rest of the steps of setup wizard.

2. Now Install Free GpsGate Client for Windows.Start GPSgate for first time and configure it like the picture below: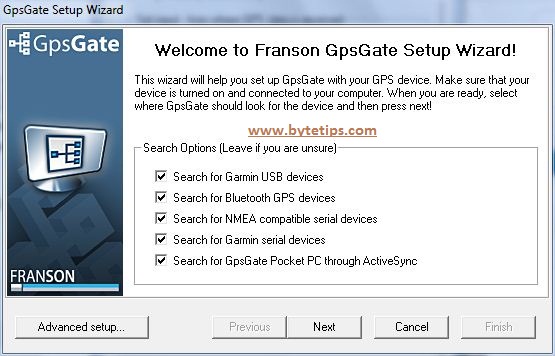 I used active-sync/ windows mobile device center for sharing my gps location. Click next It will search and show you a message that it found device on Actiesync (for pc). In my case i am using Activesync connection for sharing Gps from Windows mobile device. Then follow the rest of the steps of setup wizard. Now go to setting of GPSgate on windows for input tab select Activesync and for output tab select any unused virtual port or Bluetooth server. I used Com6 for output.
3. Now use any software to find location from the port you selected. For example i used com6 with Microsoft Streets & Trips 2011 Trial ver and it found gps Device on com6. look at the picture below: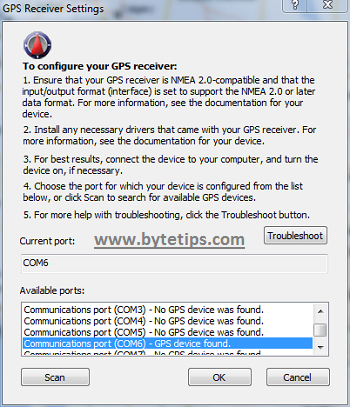 I also tried it as Bluetooth server and shared windows mobile gps on Ipod touch 4th gen. It shows gps location on Ipod touch without any problem.