Welcome, Visitor.
Subscribe to our RSS Feed
and consider adding this article/site to your favorite social bookmark site if you find it useful. Thank you!
How to: Install themes on XP
Although this is an easy process, many people don't know how to do it and I hope this guide will provide an easy method to install custom themes in XP. Here are some examples of what you can change your custom interface into: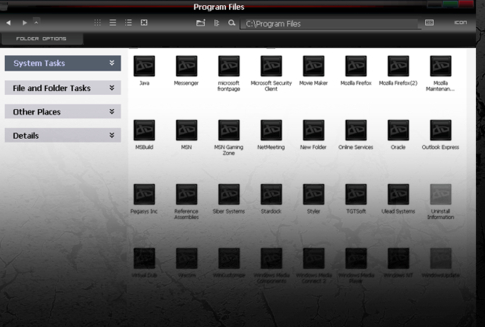 Xp Custom Theme Example 2
You will need:
* Any version of XP installed – most custom versions are already patched
* One small file
* Less than 5 minutes
Step 1
Download uxthemedll (218kb) : Download Here
For Xp Sp1 Users : http://www.softpedia.com/get/Desktop-Enhancements/Themes/UXTHEMEDLL-Pack-DLL-for-SP1-included.shtml
For Sp2 Users : http://www.softpedia.com/get/Desktop-Enhancements/Themes/UXTheme-Patch-For-Windows-XP-SP2-Final.shtml
Step 2
Navigate to C:\ WINDOWS\ System32
Step 3
Once there, there will be a file called: uxtheme.dll
Rename it to this:
uxtheme.dll.old
If you can't delete or rename uxtheme.dll read this tutorial : How to replace File used By Windows
Note: this is important because if your new theme file becomes corrupt, you can use this one as a backup
Step 4
Now copy and paste the file you downloaded in Step 1 into the same directory:
C:\ WINDOWS\ System32
Note: At this point you may recieve warnings that you are replacing system files, this is normal and just cancel any windows trying to stop you. You may have to be an Administrator for this to work
Step 5
Reboot and you're done, you can now install 3rd party theme files which you can find here:
Windows XP Themes: http://www.guimods.com/category/windows-xp-themes/
Step 6
After Downloading custom theme unzip or copy it to C:\WINDOWS\Resources\Themes . Now change your theme and have fun.