When an error message is displayed on your computer, you can use it as the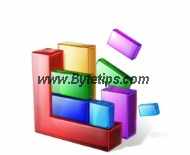 first step to identify the underlying problem. However, slow computer problems rarely display an error message and there can be several different reasons that may cause your computer to slow down. You can check my other blog post Common PC Errors and how you can Fix them to find some tips on common pc errors.
Let us now have a look at some of these common causes and what you can do to get rid of them and perform computer fixes.
The first and the most common cause of slow computer problems is malware infections. A sudden and drastic deterioration in your computer's performance usually indicates that a virus or spyware has infiltrated your computer. Many of these malicious programs replicate quickly and fill your hard disk with loads of malicious information. You may even start receiving error messages that may prevent you from getting any work done on the system. To prevent these problems from affecting the performance of your computer, you need to seek help of good antivirus and antispyware tools.