Welcome to MySQL Tutorial for Beginners part 4. Today we will create a database. And Create some Data.We are going to start using MySQL commands. Before we start we need to have some sort of Data.We are going to create some sample data. By now you should have required Software and Utilities for MySQL Installed on your PC. If not check earlier MySQL Tutorial for Beginners part 3.
Start MySQL Community Server,Toad or Sequel Pro on you computer. Then we are going to create a new connection to database server. Follow the steps below:

Connecting Toad to MySQL community server: For Toad go to File > New > Connection. Then you will see a new connection window like the picture below.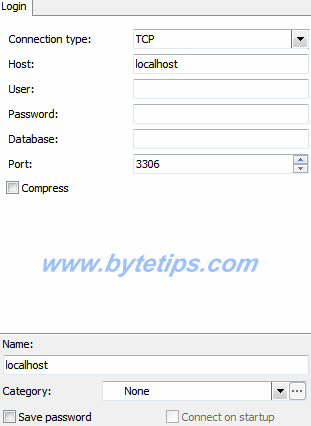 From the Connection Type select TCP. You can select connection type such as TCP, SSL, SSH, HTTP Tunnel . We will use TCP connection.
Here are the information to make new connection using Toad for MySQL.
Connection Type: TCP
Host :  localhost
User :  root
Password: Type in your Password
Database: test
If you want to save the connection fill out the details at the bottom of the window.
Continue Reading →