Check here for some cool Mafiawars Cheats for facebook. I am playing  Mafia wars on face book..if you are playing Mafia Wars on facebook and know some excellent tricks for this online game let me know..
Note: AUTO PLAYER IS STILL WORKING. FOR NOW YOU CAN'T ADD MAFIA FAMILY WITHOUT ADDING FRIEND. SO WAIT UNTIL ANOTHER CHEAT. SOME CHEATS MAY NOT WORK .. BECAUSE ZYNGA FIXED THOSE BUGS.
Few days ago i shared some links and tricks about Free Godfather points and Energy packs here: Mafia wars cheats and Hints for Facebook. Also added ultimate cheat tools for mafia wars and Trick to win every fight on Mafiawars.I hope that helped you guys a little. Today i am going to share some random tips and tricks for mafia Wars.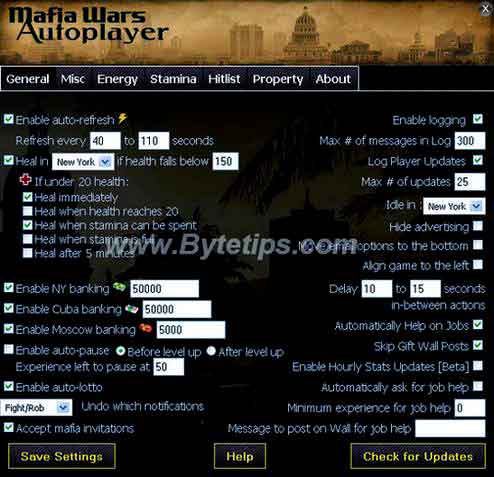 Another Link for Easy Energy pack For Mafia Wars
At first log in to face book and Copy and paste this link to your address bar and hit Enter to get your energy pack every 24 hours.
http://apps.facebook.com/inthemafia/remote/html_server.php?xw_time=1237585519&xw_exp_sig=e18dcf6e9b149755d11809297ca910cf&xw_controller=index&xw_action=use_and_energy_all
If this link doesn't work you can do another trick. You can ask your friend for energy pack or you can create another Facebook account and send an energy pack for your mafia wars.. But be careful you might get banned from Facebook for creating second Facebook account.
Continue Reading →