Note: The developer of the script stopped developing this script. Read about new cheat script here: Mafia wars and Farmville wall auto helper.
If you like to play Facebook mafia then you will love this mafia wars cheats. This script will auto help you to do friends jobs, gets free boosts . It can also helps your friends in mafia wars declared wars. It can collect special bonus items and rewards from your Facebook wall.  Now You don't have to go through all the posts made by your  mafia wars friends. Take a look at the picture i took from the mafia wars cheat script :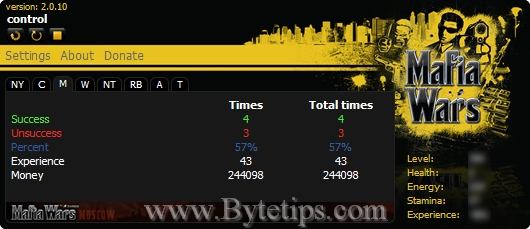 Few months ago i shared a scripts which can auto play mafia wars. You can find all the mafia wars cheats on my mafia wars cheats post.