Do you like Fruitful Time Software's? If yes then you might wanna get those Productivity Software's for free. They are giving away free license key for their software's. I am adding little description of the software's with the license code link( from their website). Check the giveaway and have fun…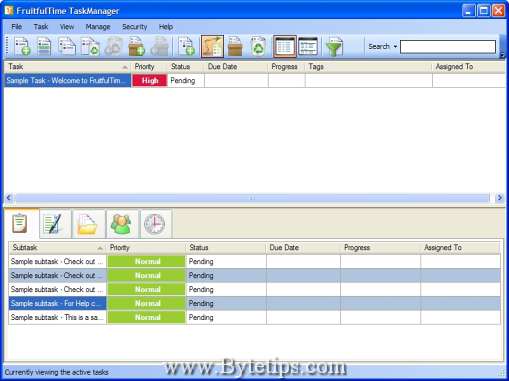 FruitfulTime BookmarkManager: Manage your bookmark easily. Import Bookmarks from Firefox, Opera, Google Chrome, Label your bookmarks for easy reference and grouping and lots more.
Fruitfultime Notekeeper: Keep your important note and information in one place. Categorize notes with colors. Protect your sensitive notes using password.
FruitfulTime TaskManager: Add and Manage your schedules easily. You can Split your task into sub-tasks. And lots more …
Fruitfultime Productivitymeter: You can track and categorize your computer time for Productivity benefits. Its good for Freelancers, Web professionals and those who want to increase their productivity.
Here Is the link with the license
http://www.fruitfultime.com/blog/2009/12/04/fruitfultime-software-all-for-free/