Welcome, Visitor.
Subscribe to our RSS Feed
and consider adding this article/site to your favorite social bookmark site if you find it useful. Thank you!
I Use lots of free Software to on my Pc. I try to use Best Free software Available. Today i am going to post about some best freeware . Time to time i shall update this post to with some best free software.
Media player classic :Starting with best free Audio/ Video player. My first choice for Media player is Media player classic.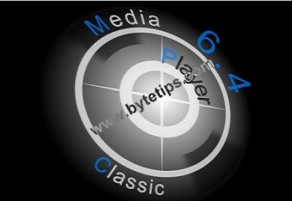 I use K-Lite Codec Pack. Its comes with Media player classic and Extra Video Codecs. its a complete package, containing everything you need to play your movies. For more details or download Check it here: K-Lite Codec Pack
Vlc Media player : Another Free Media player is Vlc Media player. Vlc Is availavle for Windows, Mac OS X, BeOS, Syllable. It can also be used as a server to stream in unicast or multicast in IPv4 or IPv6 on a high-bandwidth network. For Vlc Media player Website click Here and For Download page Click Here
HJ-Split : HJ-Split is a file splitter and joiner. If you want to send a large file to your friend using your email, you can use HJ-Split to  split that large file in smaller part. like file.001, file.002. file.003. Then send those files to your friend using email . Telll Him to join those file using HJ-Split.You can find more info and Download Page here : HJ-Split
Flashget : FlashGet is a leading download manager and has the highest amount of users on the internet. I use FlashGet For downloading files. FlashGet supports HTTP,FTP,BT,MMS,RTSP and other protocols. Get more info and Download link Here: Flashget
FLV Player : I like to download video from youtube and other websites Like youtube. But the videos from those sites are in flv format.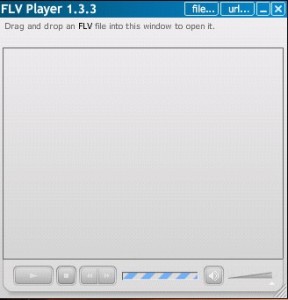 I use this free Flv player to play those Videos on my pc.  You can get more info about Flv player here
Notepad++: It a free source code editor (and Notepad replacement), which supports several programming languages. Supported programming Languages are Supported languages : C, C++, Java, C#, XML, HTML, PHP, Javascript, RC resource file, makefile, ASCII art file (extension .nfo , screenshot1, screenshot2), doxygen, ini file, batch file, ASP, VB/VBS source files, SQL, Objective-C, CSS, Pascal, Perl, Python, Lua, TeX, TCL, Assembler, Ruby, Lisp, Scheme, Properties, Diff, Smalltalk, Postscript, VHDL, Ada, Caml, AutoIt, KiXtart, Matlab, Verilog, Haskell and InnoSetup.
Some features of Notepad++ are WYSIWYG , User Defined Syntax Highlighting, Auto-completion, Macro recording and playback ETC. For Details and download Link Visit this Page: Notepad++
GSpot : GSpot is a free utility which identifies the codec required to play Video files Like  .mpg, .mov, .qt, .rm, .swf, .wmv, .asf, etc and supplies other information as well. Identify codecs for file install the codec and have fun with playing those files. For More Information, Screenshots, and Downloads Vist this page: Gspot
Note: I shall try to add Some More Software link as soon as possible.