Welcome, Visitor.
Subscribe to our RSS Feed
and consider adding this article/site to your favorite social bookmark site if you find it useful. Thank you!
I was looking for free SEO keyword generator Mac & ios device. I found free keyword research mac software Mac and ios device. Using long tail Keyword to optimize blog is one of the best technique to get free web traffic. Here are the Apps i found:
SEOggestor: This app will help you to optimize a site for search engines. During searching some search engine suggest long tail keywords about relevant search query. This app collects those long tail keyword phrases from search engine like Google, yahoo, Bing and some others. Then it shows you the list. Take a look at the pictures and video: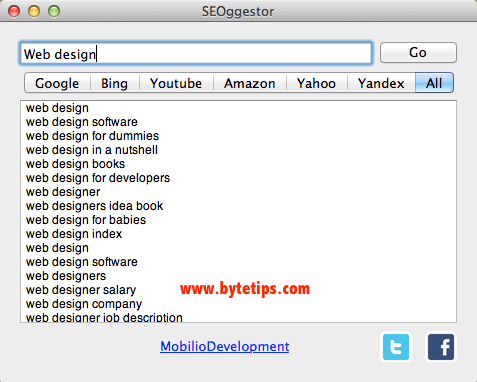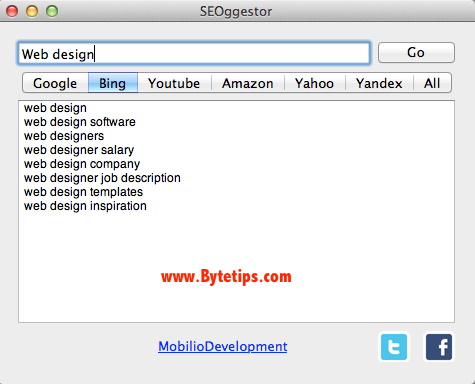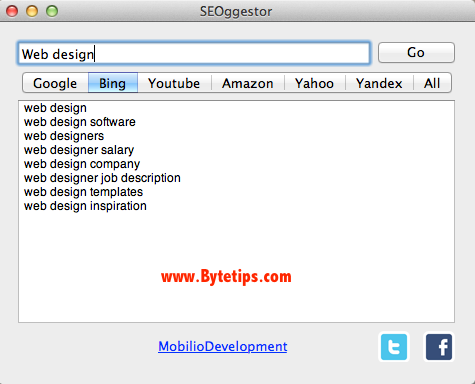 This free SEO keyword research software is compatible with MAC and IOS Device like iPod, iPhone, iPad device.
Here is a Video Demo for the Keyword researcher for Ipad:
[youtube]https://www.youtube.com/watch?v=5m9U4vrQWQk[/youtube]
Download Link: https://itunes.apple.com/us/app/seoggestor/id534485684?mt=8

Keyword Researcher:Keyword Researcher can help you find Long Tail keyword phrases by scraping Google's Auto complete database.Take a look at the pic below: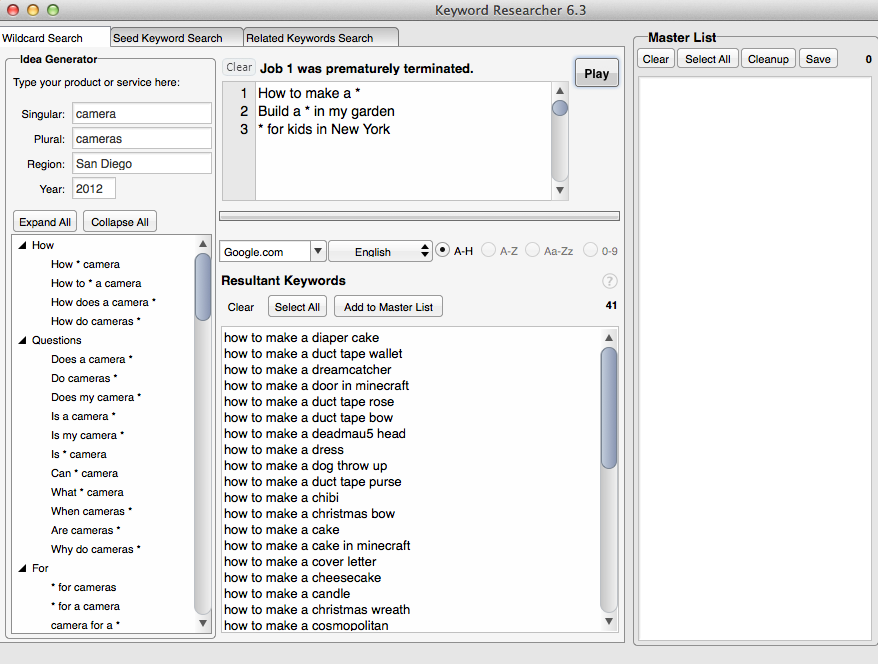 There are two version available for this keyword research tool. One is free and another one is Paid. Free version of this keyword research tool works good for me. You don't need any keyword research skills to use this software. Its pretty easy. just Search find and implement the popular keyword in the site.
Download free version from here: http://keywordresearcher.org/