Welcome, Visitor.
Subscribe to our RSS Feed
and consider adding this article/site to your favorite social bookmark site if you find it useful. Thank you!
If you have recently upgraded your computer Operating system to Windows 10 and looking for a way to start windows 10 safe mode, here is a easy way to do that.

Windows safe mode can be used for fixing a corrupted or malware infected system. The purpose of safe mode is to troubleshoot problem within the operating system. Also problem related to other software interface can be solved. For example I forgot password for antivirus software. My antivirus company provided a tool which can run in safe mode and reset password.  So it is very important to know what you are trying to accomplish in safe mode. Or you might break your system completely. Please follow the steps below to start windows 10 in safe mode.
How to Start Windows 10 safe mode?
There arre different methods on restaring windows 1 computer on safe mode. But this method is very easy and simple for any user. At first you need to go to your computers system configuration. From your keyboard press Windows + R keys to start Run. Then type in msconfig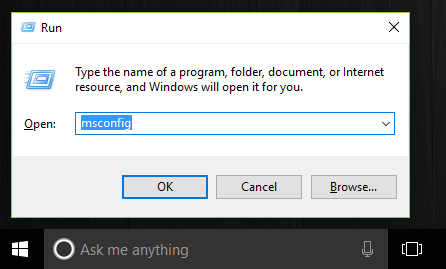 Now press Enter on your keyboard and go to the Boot tab. You will see safe boot option on the Boot option section. now select safe boot and Minimal. It will look like following screenshot: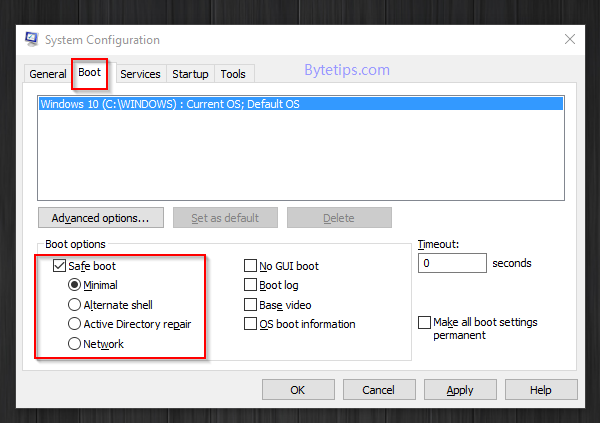 Now click on Apply and Ok. System configuration will ask you to restart your computer.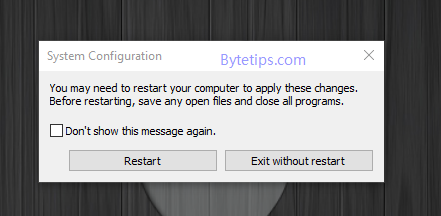 Click on restart and your windows 10 operating system will restart in Safe mode. Now you will be able to execute any task related to windows 10 safe mode.
How do you turn off safe mode windows 10 ?
Now you need to remove the previously applied settings from windows system configuration. You need to repeat the steps to go to your computers system configuration. From your keyboard press Windows + R keys to start Run. Then type in msconfig.  Now go to boot tab and remove the Safe boot check mark from the boot option. it will look like following: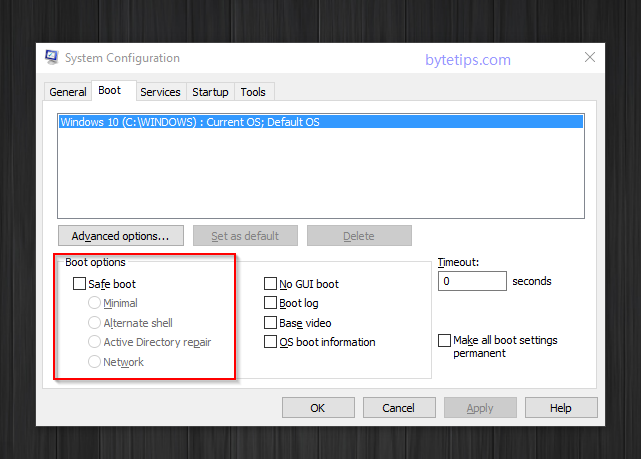 Click on Apply and restart your computer. You will see tha your windows 10 operating system is back to normal mode.

<!– google_ad_section_end –>